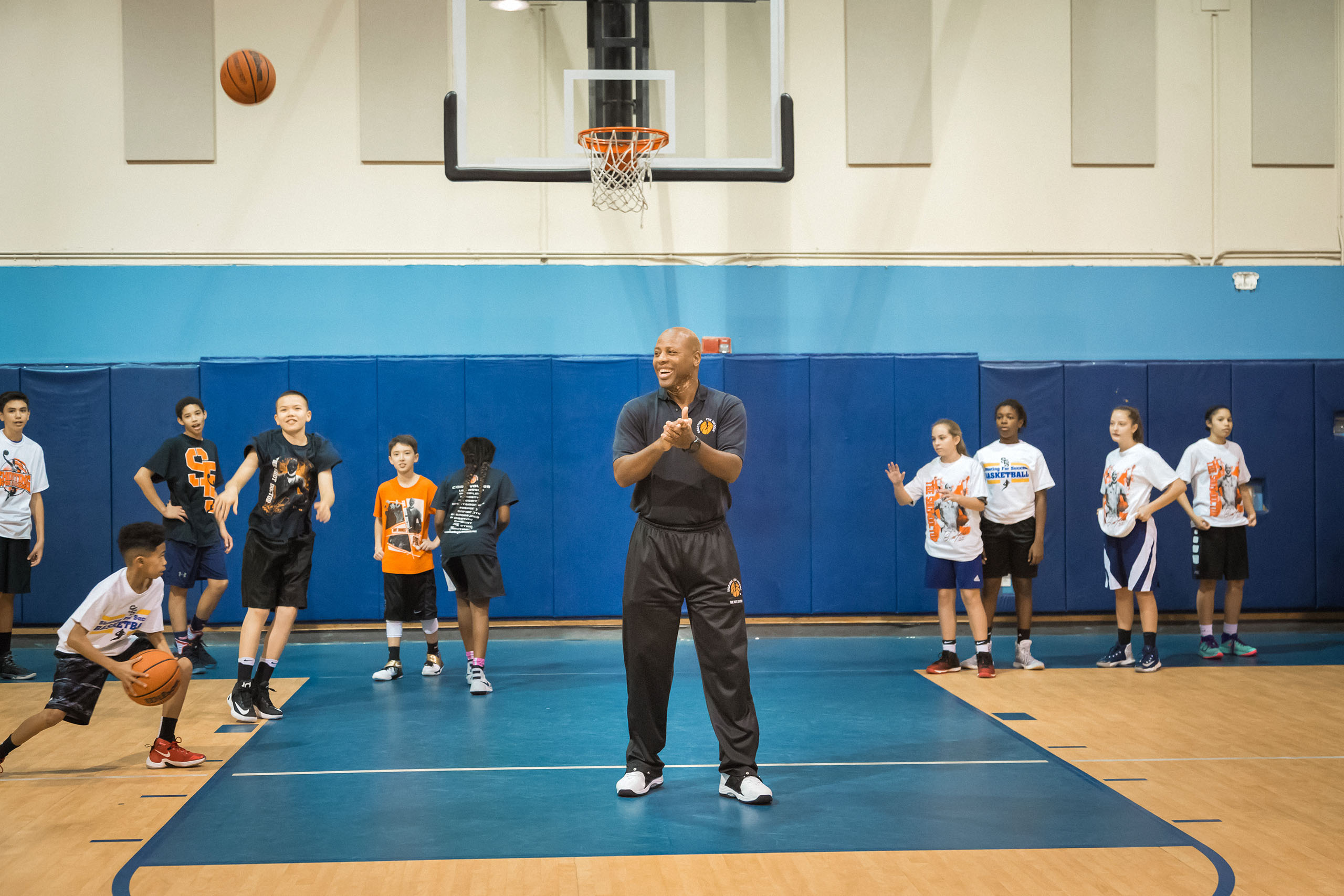 Since it opened its doors in 2004, Shooting for Success has strived to build skilled and winning athletes on and off the court. Through the SFS program and its core values, we provide a positive and encouraging environment where athletes foster a strong work ethic and discipline that will serve them well in life no matter where they go or what they do. SFS talks about and demonstrates a core set of values at every practice, game, camp and training session. Our coaches and trainers lead by example. We expect SFS athletes to do the same.
Core Values:
---
Discipline, Honesty, Integrity, Leadership, Sportsmanship, Respect, Confidence, Responsibility, Perseverance, Courtesy, Judgement, Work Ethic.
---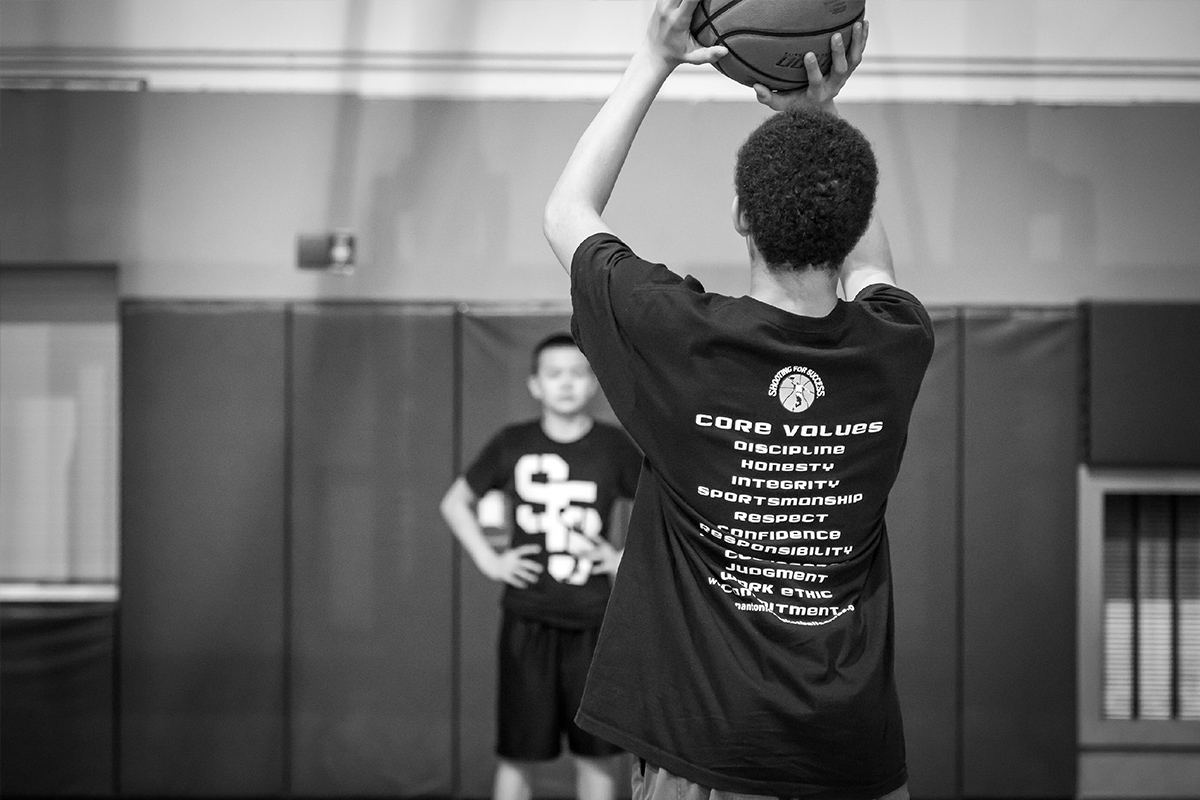 Having played basketball professionally for 13 years throughout Europe, you might be surprised to know that I didn't grow up playing basketball. I was actually a football player – a high school quarterback who dreamed of playing in the NFL. Sure, I shot around here and there as a kid. But I didn't join a competitive basketball team until my senior year in high school. Once I did, however, I was hooked.
As someone who came relatively late to the game, I had to work harder and faster than many of my teammates and opponents. Little did I know at the time, I was developing not only a love for basketball but an athletic work ethic that carried over to my school work and life off the court. I earned a scholarship to play collegiate ball for Concordia University. Following graduation, I was drafted to play ball overseas entering into a professional basketball career that would allow me to play for Germany and many other European teams. I had the opportunity to play against true basketball greats such as Dirk Nowitzki and held records for 3-point shots and points scored per game throughout my professional career. Later in my career, while still playing ball for Germany, I was given the opportunity to coach a German youth team. I quickly realized working with younger athletes was important to me. It became the foundation for Shooting For Success.
My initial goal for SFS was to train locally, specifically to young children who share my love for basketball. Twelve years later, SFS has become so much more. To date, SFS camps have been held locally in San Antonio as well as internationally. Our club teams have traveled overseas for exhibition games. I've been lucky enough to teach children how to shoot their first lay-up, as well as help professionals like Jermey Lin perfect their shot. I have even had the joy of training my own daughter at SFS, and, watching her pursue her dream to play at the collegiate level.
SFS is my home away from home. We work hard to make it yours too.
I feel lucky to have come to SFS with a wealth of basketball experience, having played basketball from the third grade through college. I grew up in San Antonio and was named all-city point guard while a four-year starter at Douglas MacArthur High School. While pursuing my love for biology at Texas Lutheran University and later UTSA, I also discovered a passion for coaching basketball, helping kids achieve their dreams on and off the court by teaching them to train and play with integrity, discipline, and confidence.