At Shooting For Success, we're so much more than basketball training.
We are a basketball organization dedicated to teaching athletes the right mechanics, a better understanding of the game, and a set of core values we expect our players to demonstrate on and off the court.
Our team is led and founded by David DJ Jones, known around the world as "The Shot Doctor". Our trainers have all played elite level ball and share a desire to teach, inform, and grow not only better players, but better people.



Our club teams play to win. Our camps produce more skilled athletes in just days. Our private training fixes what's broken and turns good to incredible.
Tell Us About Your Athlete:
upcoming camps, clinics & eventS
November 25 – 27 | SFS Fall Camp | Register here.
shooting for success starts fundamentals program for beginners and those who need extra work
At Shooting For Success, we don't cut players, we develop them.  We understand that not every player is ready for competitive club basketball.  Yet, that doesn't mean he or she should quit.  That's why Shooting for Success has started a fundamentals training program for beginners, ages 4 – 10 and those who want to put in the work to improve their fundamentals.  We believe in giving all kids the opportunity to enter club ball and middle-school ball using the correct shooting form, and sufficient in dribbling, passing, and other core fundamental skills.  
Fridays 6pm – 7:30PM & Saturdays 11:30 – 12:30 PM. 
To Register, Email Diane dj@shootingforsuccess.net.
SFS featured on kens 5 news "SAN ANTONIO'S SHOT DOCTOR OFFERS LAST CHANCE AT PRO BASKETBALL DREAMS IN CHINA"
"… Thanks to some overseas connections, Jones has an ability to bring local players to china for a chance to play overseas for a shot at an international contract …" Read the full article here. 
Shooting For Success is lucky to have a home gym at its disposal 7 days a week. Coach DJ holds "Open Gym" Saturday and Sundays for SFS enrolled players looking to get in extra time on the court.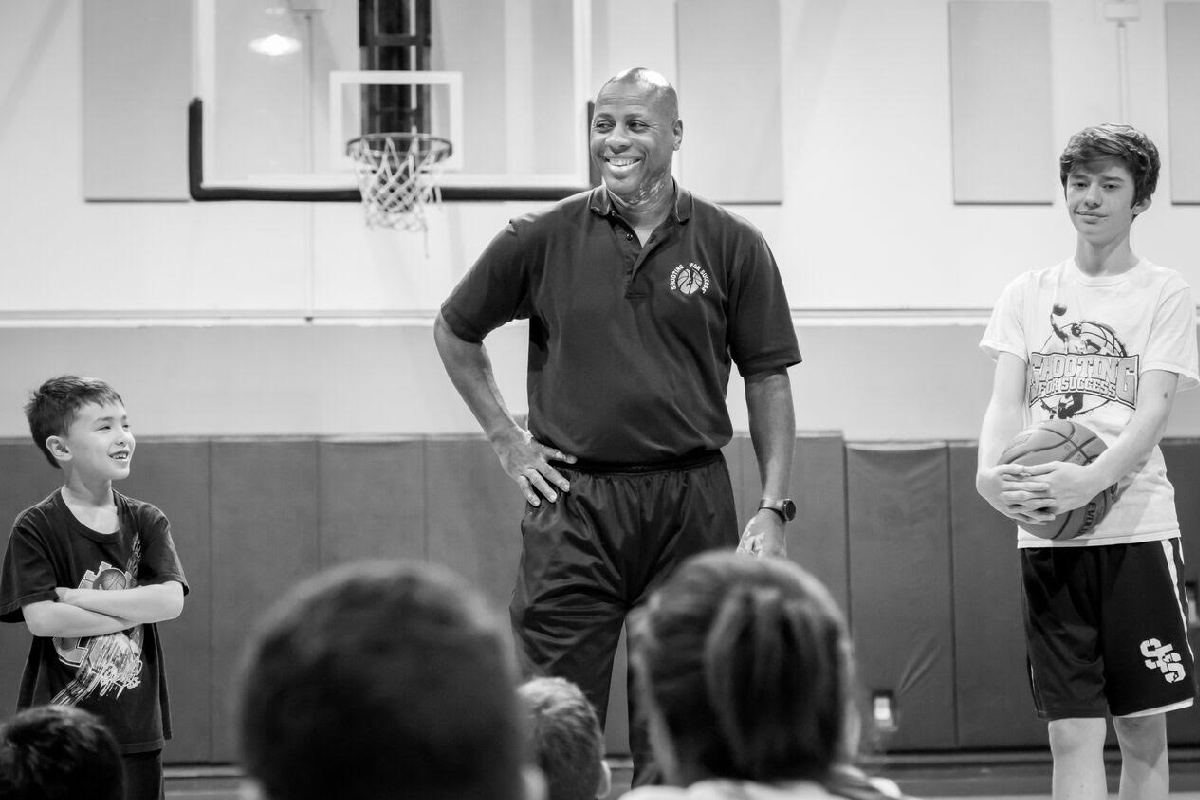 I played professional basketball for over 13 years throughout Europe. I've trained some of the worlds best, and, I'm a dad of a collegiate basketball player.
There's nothing I love more than sharing this lifetime of basketball knowledge and experience with your child.
~ David "DJ" Jones
SFS Founder / Trainer / Coach