SFS Founder and Coach, David Jones, who played professional ball in Europe for over 13 years, trains individuals and small groups teaching all aspects of basketball fundamentals with a focus on shooting mechanics. 
Most school teams today expect players to come to them well-skilled in fundamentals. In many cases they don't have the time or resources to offer the individual attention that can take your game from good to great.
SFS Pro-Trainer Coach DJ David Jones and his team of elite trainers offer 1-on-1 training for players ages 9 – 17.
Message Coach DJ About SFS 1-On-1 Training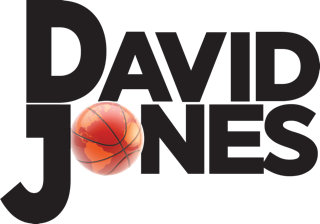 Pro Training
If you are an elite high school, college, or pro athlete looking to train solely with David Jones, or an agent looking to elevate your client's game, visit DJ's Pro Training website here. DJ offers full immersion training and virtual training.
SFS club teams
At Shooting For Success, we offer club teams as an opportunity to continually grow in your basketball skill, mechanics, IQ, and team playing ability.
Our club teams practice year-round and compete in various leagues and AAU tournaments both locally and nationally.
In youth basketball today, around the age of 12 or 13 years, opportunities begin to exist for players to achieve potential exposure beneficial to a goal to play college or professional ball.  Club play can offer an athlete this type of potential exposure in addition to the more primary goal to continually grow in one's passion for basketball, skill development, and team playing ability.  
At SFS, club players are placed on a club team based on age and where we feel they fit best in terms of skill, development, discipline, and character.
Now offering club teams for the following age groups:
16U Boys 
14U Boys 
11U Boys 
SFS is looking to form middle school girls' teams.  Please inquire at dj@shootingforsuccess.net  If you do not see a club team in your child's age bracket, please contact us to discuss a start-up team.